2001 looks to be yet another exciting year for children's books in Canada with exciting new offerings by William Bell, Karleen Bradford and Carol Matas among the new spring fiction releases as well as new picture books by Ludmila Zeman, Veronika Martenova Charles and Mireille Levert. There are some exciting new novels coming this fall to look forward to by Michael Bedard, Julie Johnston, Richard Scrimger and Brian Doyle among many others and picture books by Celia Lottridge, and a last offering by the late great Teddy Jam aka Matt Cohen. But one of the other exciting events in the children's book world this spring was the release of a jazz CD by award-winning young adult novelist Martha Brooks. Brooks launched her first CD, Change of Heart, at a launch at McNally Robinson Booksellers in Winnipeg in May and has already attracted the attention of jazz afficiandos including CBC's Ross Porter and Bill Richardson. Brooks has been singing jazz since she was four years old but in the last six years, she's renewed her commitment to jazz and, in collaboration with musicians Knut Haugsoen, Steve Hamilton and Kelly Marques, has created an exciting musical offering that is sure to peak the interest of anyone who has a passion for great jazz vocalists. And not only does Brooks have a great jazz voice but she also collaborated with composer Haugsoen on five contemporary pieces for which she wrote the lyrics. Check out Brooks' website at www.marthabrooks.com to get a taste of this rising star!
Jeffrey Canton, Editor, Children's Books section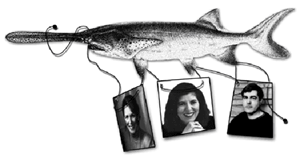 Karleen Bradford,Carol Matas,William Bell

2001 has brought forth a great new crop of novels by Canadian writers for children and young adults that range from explorations of the contemporary family (The Gramma War) to fabulous fantasy adventures (Whisperings of Magic) with in between moving explorations of our past (Stones, In the Clear and The War Within). What is especially striking are the exciting new voices that are making themselves heard?¨ voices like those of Anne Carter and Kristen Butcher who are among the latest additions to the creative literary canon that is being established here for Canadian kids.
Most striking is William Bell's latest novel, Stones, set in Orillia, Ontario where Bell himself makes his home. Garnet Havelock can't wait to get out of high school. He'd drop out if he thought his parents would let him. Garnet just can't get interested in what's happening at Orillia District Collegiate. He wants to get on with his life and has his future all mapped out. He's already a skilled, albeit amateur, restorer and refurbisher of antique furniture and wants to apprentice himself to a master cabinetmaker But that's before he falls in love with the mysterious and aloof Raphaella Skye.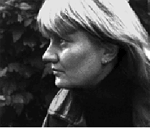 Ludmila Zeman

What makes Stones such an outstanding novel is Bell's fictional exploration of the little known black settlement in Oro Township, just outside of Orillia, and the African Methodist Church where Garnet seeks refuge during a blizzard. Something dreadful happened over 150 years ago near the Church and its surrounding graveyard, something that begins to haunt Garnet's dreams. Raphaella is convinced that it's something evil but isn't sure what. Drawn deeper and deeper into the past, Garnet and Raphaella search historical records and the pages of a crumbling diary to discover the secret behind the tragic death of a young Haitian woman in the 1830s. Readers will find themselves gripping the edge of their seats as Bell takes them into the dramatic depths of this unforgettable recreation of a dark moment in Canadian history.
Carol Matas is best known for her fictional explorations of the Holocaust, its aftermath and the formation of the State of Israel. The War Within is certainly a departure from her focus on those particular aspects of Jewish history but interestingly explores another, though far less well-known moment, when Jews once again faced persecution. In December 1862, General Ulysses S. Grant expelled Jews in Kentucky and Mississippi from homes that were in his jurisdiction with just twenty-four hours notice. Thirteen-year-old Hannah Green watches with horror as she and her family are forced to leave their family home in Holly Springs and the life that Jews in the American South in the pre-Bellum era lived¨life just like that enjoyed by other white Southerners. It's bad enough that her father and two of her brothers are fighting in the Civil War. Now Hannah's faith has made her different from her friends and although the Greens are respected members of their community, their non-Jewish friends can do nothing to help them. Written in diary form, readers get a taste of Hannah's life before and after the Civil War and follow her own growth as a Southerner, as a Jew and as a young woman forced to confront prejudice head-on for the first time in her life.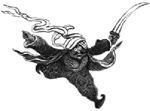 Whisperings of the Magic is the sequel to Karleen Bradford's Dragonfire and the second volume in a projected trilogy. It's a book chock full of wonderful and fantastic happenings; a despicable magician who is set on destroying the kingdom, a fire-breathing dragon who sucks up people's souls, mysterious and magical elders who can transform themselves into animal forms and a king who was once little more than a stable boy. Three years after Dahl rescued the Kingdom of Taun from the evil Usurper and regained the throne that was his father's before him, his kingdom is once more at risk. The Usurper has been mounting forces in the North, destroying village after village with the help of the great dragon, Caulda, herself seeking revenge against Dahl who killed her only son. With the help of his friend Catryn, now the Seer of Taun, and his faithful companion, Bruhn, Dahl sets off on a trek north to save his kingdom from the evil that it faces once again. Bradford has created an intriguing fantasy world that comes alive in the pages of both Dragonfire and Whisperings of Magic and woven a suspenseful and satisfyingly rich story. Of course, she's left lots of room for the book in the trilogy that is yet to come and we will eagerly await the next part of this exciting fantasy adventure.
In the Clear is Anne Carter's second novel. Set predominantly in 1959, it doesn't explore a particular incident in Canadian history but instead uses history to explore the life and difficult times of thirteen-year old Pauline, who five years earlier was struck down with polio. Moving back and forth between 1954 and 1959, Carter weaves Pauline's past, her fight to survive, life in an iron lung and the indignities suffered by the victims of polio in inadequate medical facilities, and her present in which she struggles against an overprotective mother, her sense of isolation and her desire to play hockey just like her old-friends Henry, Stuart and Billy. It's a novel that is full to the brim with the resilience of the human spirit and will serve as a powerful portrait of a generation that watch young lives destroyed by polio. It is also fascinating for its portrayal of family dynamics, and its exploration of Canadian culture; there are some memorable English/French moments in Carter's depiction of Pauline's parents and in particular her mother's family. And most important, it's a novel that is about dreams coming true.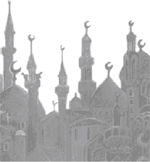 Like In the Clear, Kristen Butcher's The Gramma War focuses on a family in crisis though of a very different sort. Annie, an 11-year-old girl, is convinced that her life is falling apart. She's had to give up her room and now shares one with her older sister; she's had to give her pet gerbils to her best friend Joel; and, suddenly the house is filled with the fumes of cigarette smoke and meals are all soft and tasteless because her eighty-one- year old Gramma has moved in with the family. Annie doesn't like Gramma and Gramma doesn't seem to like Annie either. Gramma doesn't like anyone as far and Annie can tell. Her presence is causing friction between her parents and everyone is miserable. And if that's not bad enough, Annie's having problems in school for the first time ever. But when she joins the local genealogical society, she discovers that Gramma is a key to her family's past and opens the door to a wonderful mystery that Annie is determined to crack. Butcher doesn't refrain from pulling punches; Gramma is just as crabby and ornery as can be and we have to take her for who she is. The family dynamic does change drastically and is definitely strained and Butcher doesn't tidy up the ending with a happily ever after either. The Gramma War is a thoroughly realistic novel that lives up to its premise and really does deliver the goods. ˛